Metroid Prime Remastered Chozo Ruins Part 1 | How to beat the Hive Mecha, and where to go after
I hate wasps.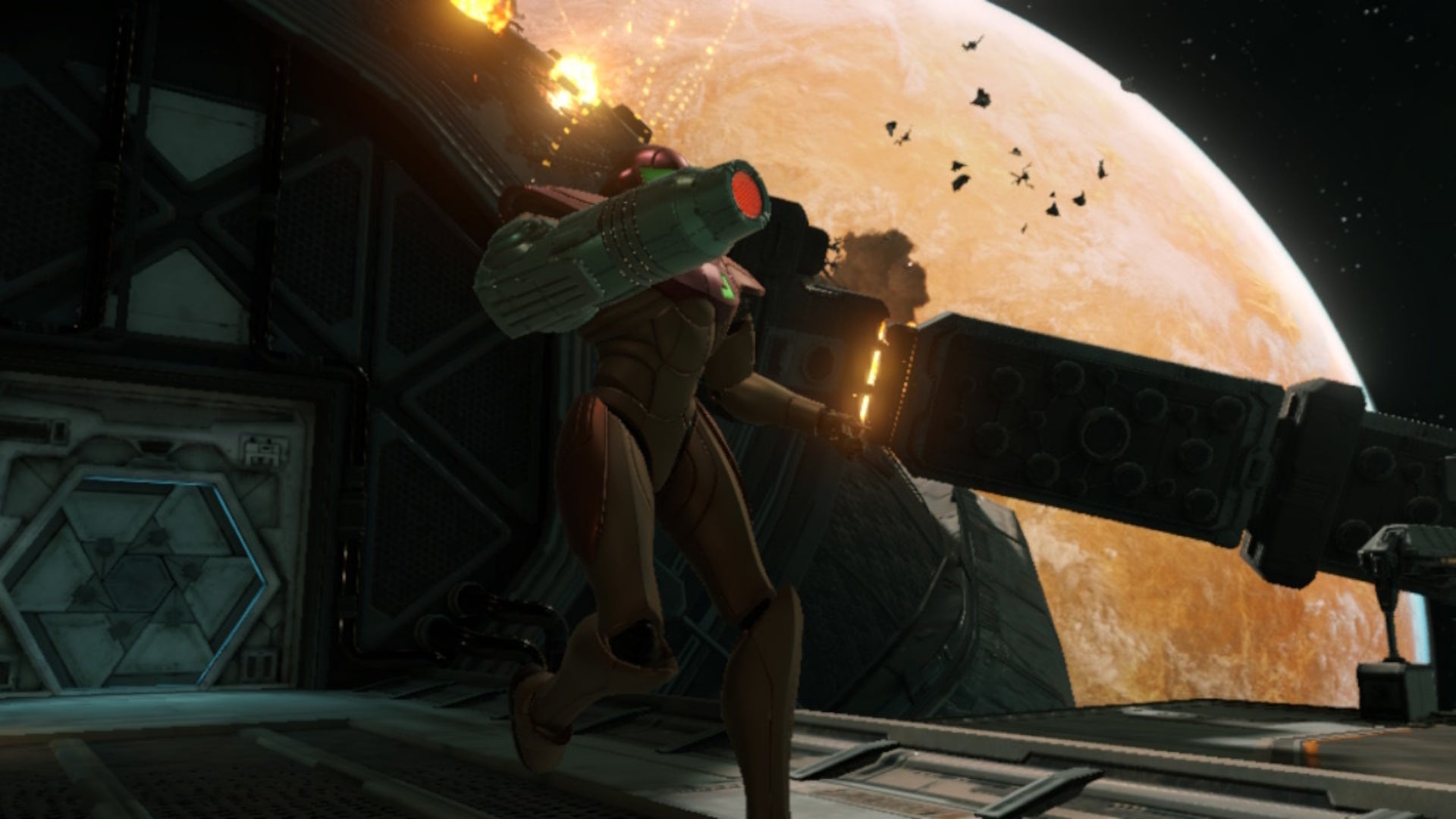 As Samus in the glorious Metroid Prime Remastered, you should've now successfully fled the abandoned Space Station that you found yourself on. By now, you'll be on the lust yet dreary, rain-soaked planet of Tallon IV.
Check out Samus in action here.
There's a lot to do here, and Samus has her work cut out for her with the ruins she is about to explore and the fights she is about to take on in this area of the game. Our Tallon IV guides for Metroid Prime Remastered will be split into three parts, with each guide focusing on countering a different boss. Now, here's our walkthrough of Part 1 of Chozo Ruins, and how to beat the Hive Mecha boss in Metroid Prime Remastered.
---
Metroid Prime Remastered Chozo Ruins Part 1
Tallon IV is stunning, to say the least, but don't let the landscape distract you from the more important matters at hand! Whip out your scan visor and scan your surroundings. Then, head into the Canyon Cavern that's to the right of Samus' ship.
Continue forward, through the Tallon Canyon, Transport Tunnel A, and to the elevator. This elevator will then take you to Chozo Ruins West.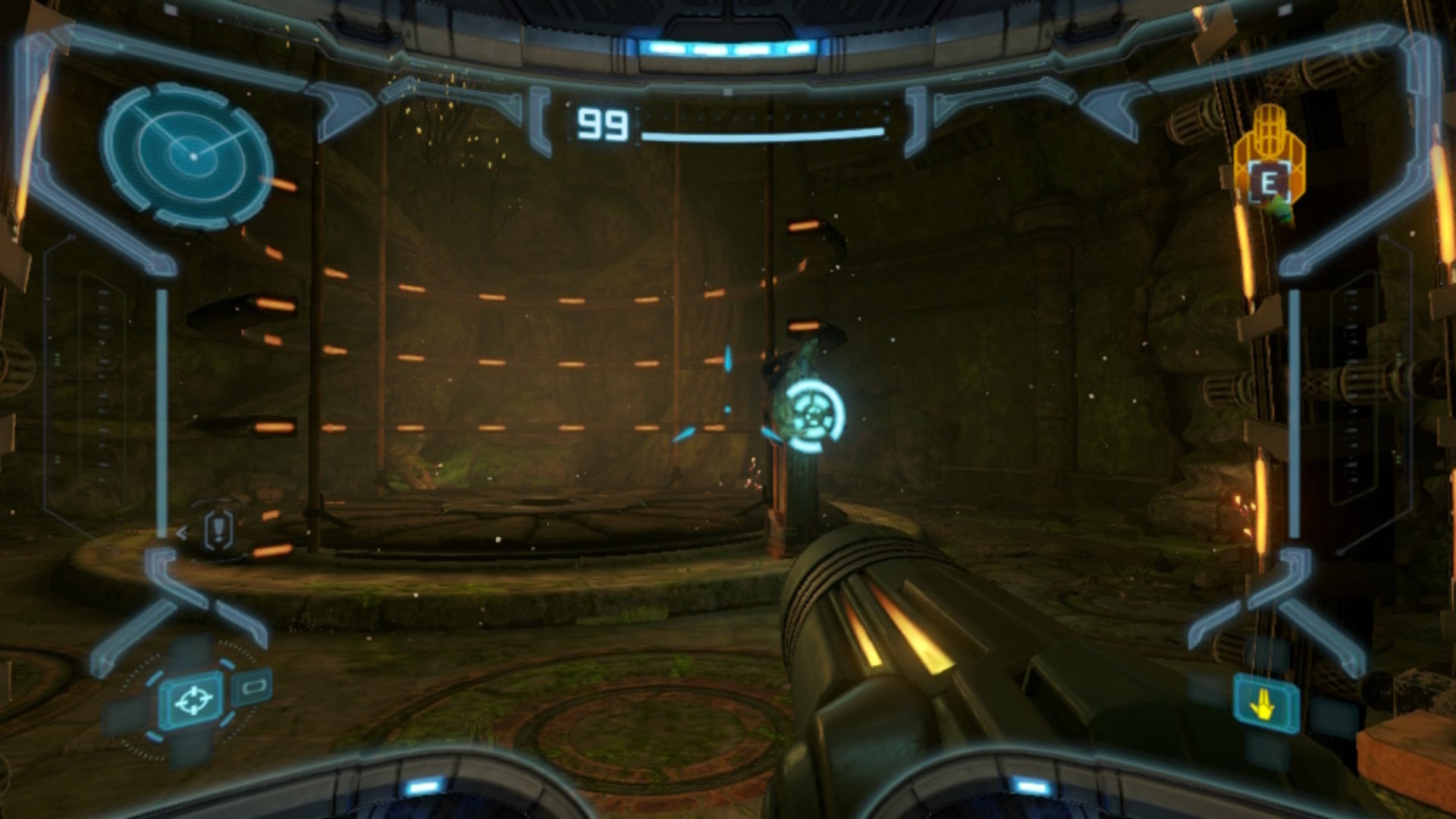 Again, continue forward through the Ruins Entrance and into the Main Plaza area. Head left into the Eyon Tunnel, and fire at the lasers here (Eyons) to stop them, or simply run past them.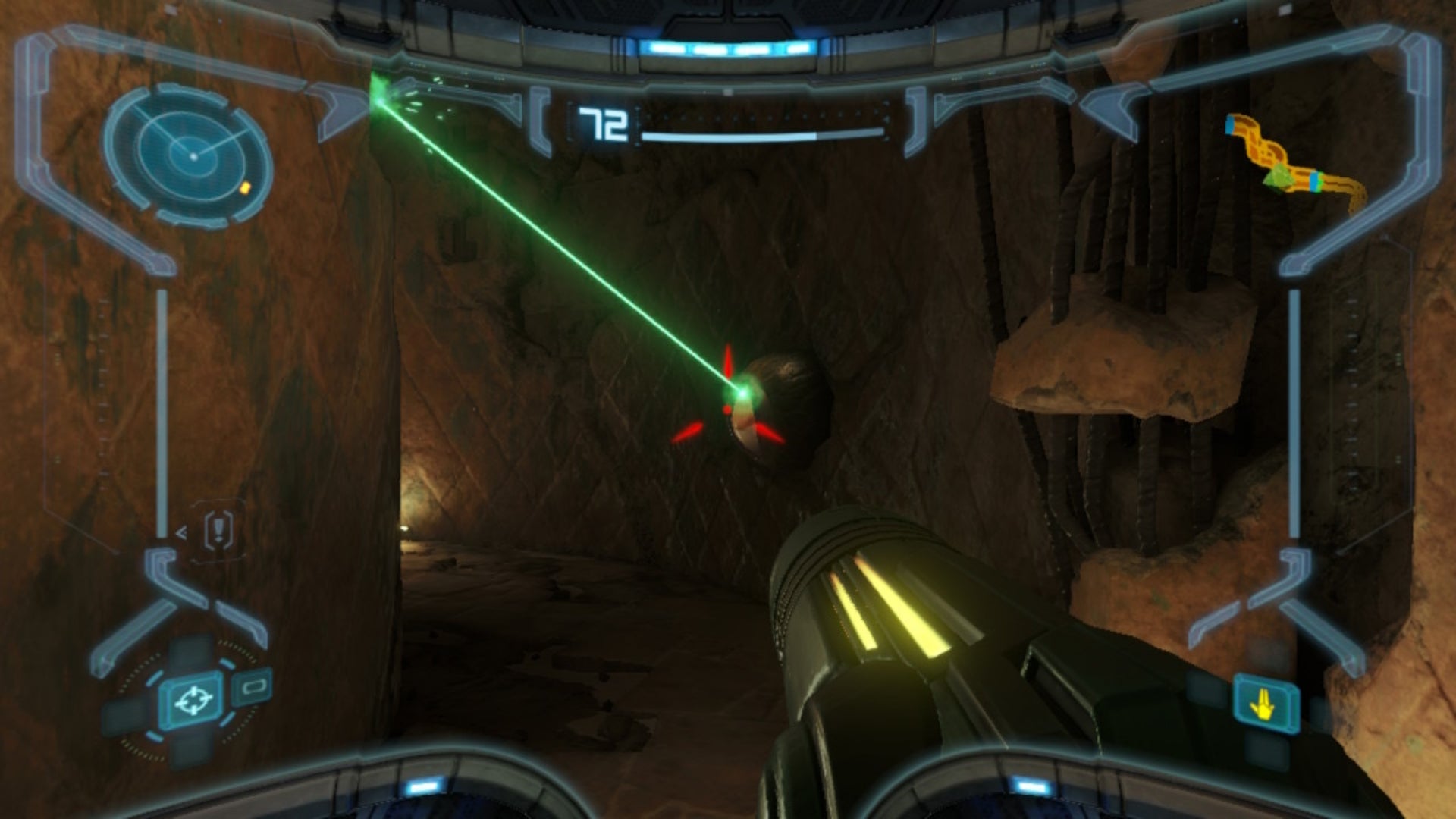 When in the Ruined Nursery room, take care of the wasp enemies. While you can run past them, they're a massive pain in the ass, so I recommend obliterating them as aggressively as possible. It's what they deserve. You'll find more of them up ahead, so be prepared.
Anyway, with them taken care of, head up the ruins in the Ruined Nursery and ignore the first door. Platform round to the second door to find a save station, then, go back and through the first door into the North Atrium.
Once you wind up in the Ruined Gallery, platform along the wall to your right. Eventually, you can enter Totem Access (the area where you will have got a warning from earlier).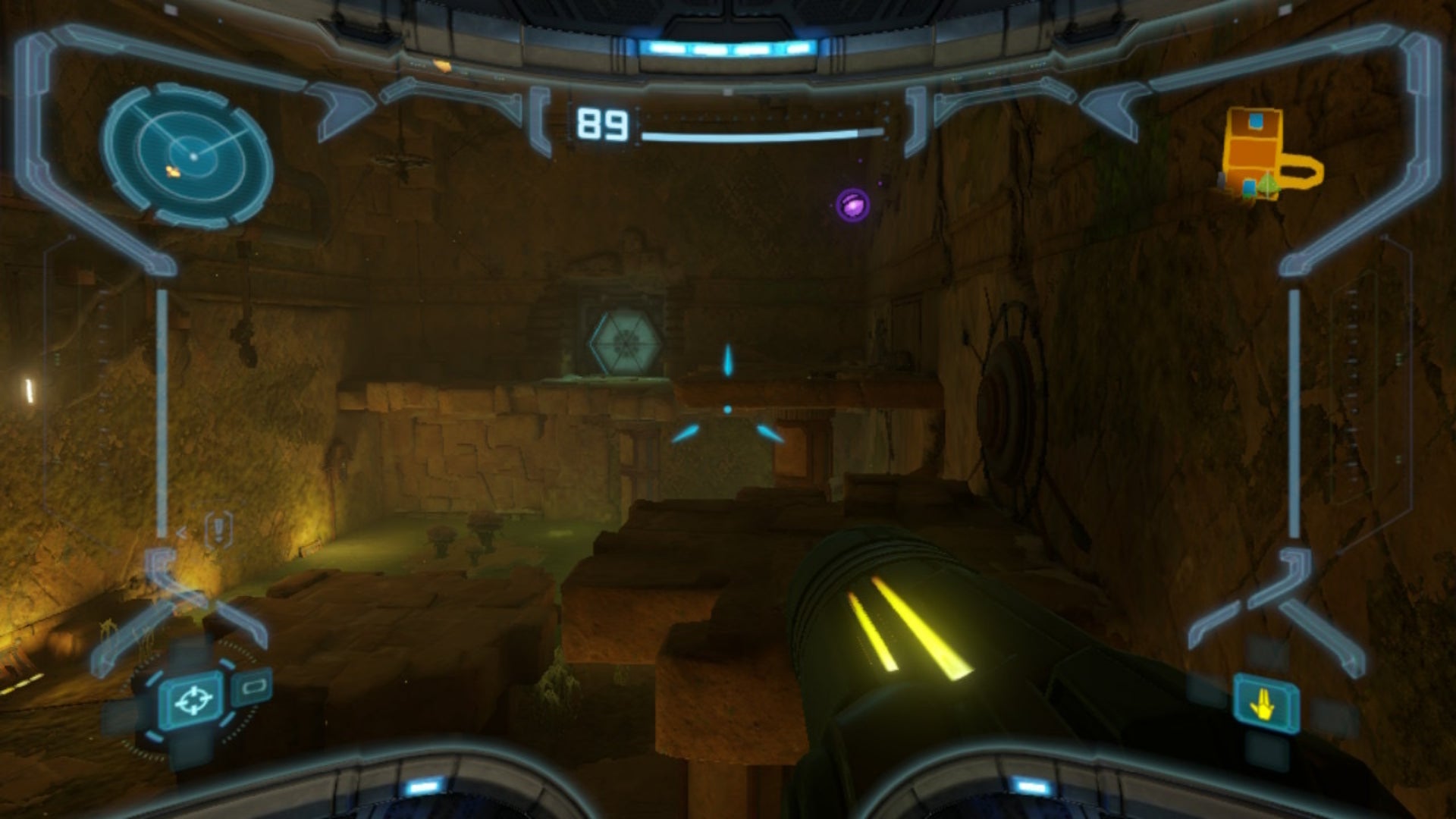 Then, continue onward and enter the Hive Totem. Approach the circular platform in the centre of this room. It's now time for Samus to face off with the Hive Mecha boss.
How to beat the Hive Mecha in Metroid Prime Remastered
You know those wasps I mentioned earlier? The ones that I called a massive pain in the ass? Yeah, well, they clearly heard me.
This boss is the Hive Mecha, and it continually produces lots of wasps. Wahey! As ever, don't forget to scan new enemies before sinking your teeth into the fight.
Taking on the wasps is simple. Lock onto them and fire away, being careful not to fall into the water, or let them knock you into it. Once you've finally taken care of those, the Hive Mecha will kindly reveal a red glowing weak spot at its center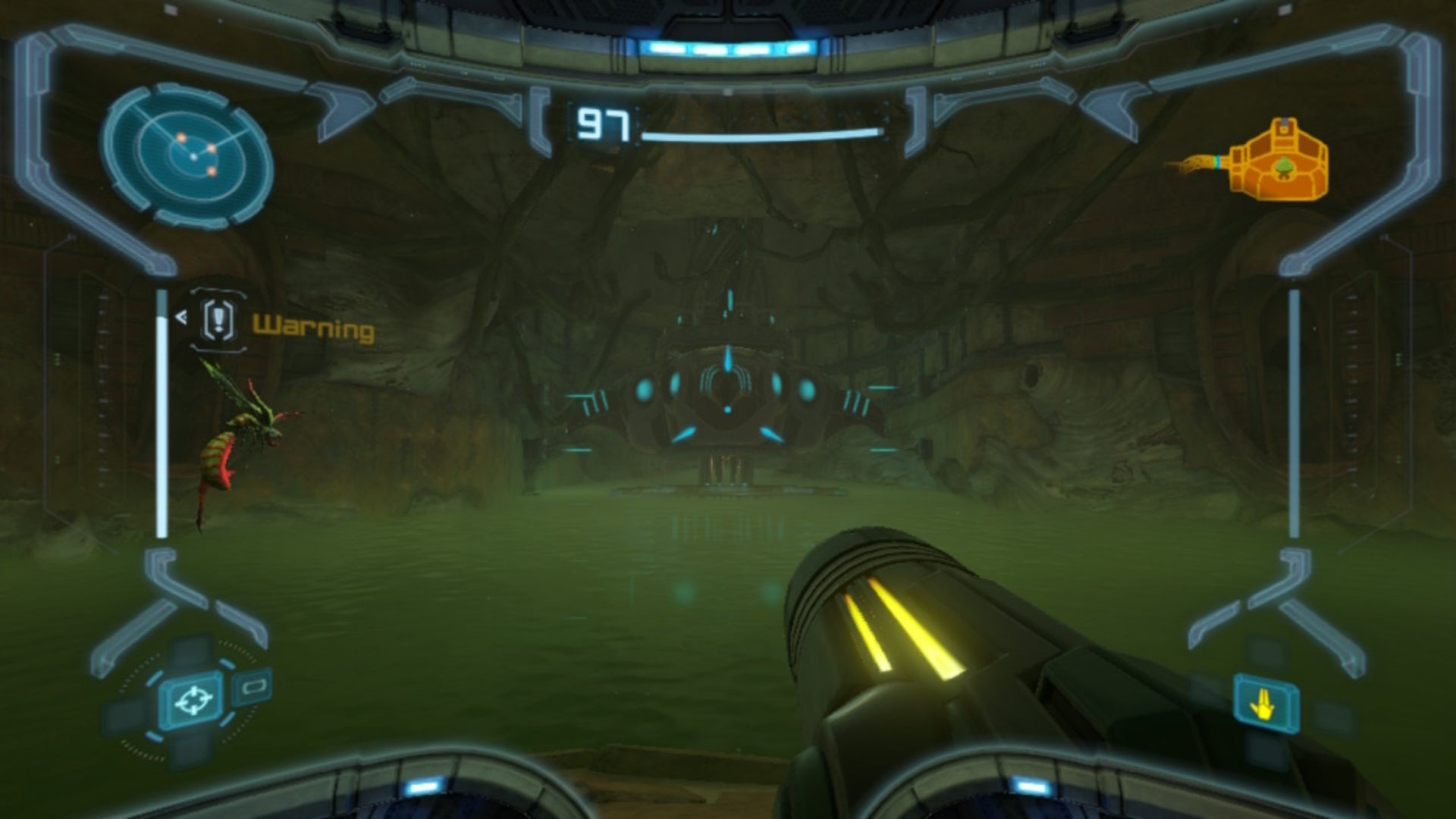 It'll continue to show you its weak spots before it fires out a new horde of wasps, so you'll have to be fast to fire at them before they vanish. In total, there are four weak spots on the Hive Mecha that you'll need to eliminate, while also fending off wasps, to finish off this fight.
It's easy, but a little repetitive. After all, I don't think anyone is meant to enjoy being swarmed by insects.
Where to go after beating the Hive Mecha in Metroid Prime Remastered
With the Hive Mecha felled, you can now recollect your Missile Launcher from the other side of the room! Then, put it to good use by using the Missile Launcher on the Blast Shield up ahead. Continue on into Transport Access North and retrieve your first Energy Tank.
That's all we can actually do in this area without our trusty Morph Ball ability to hand (I miss her), so we're going to return to the Ruined Gallery. In this room, go to the ground floor and use your new Missile Launcher on the door in front of you to open it.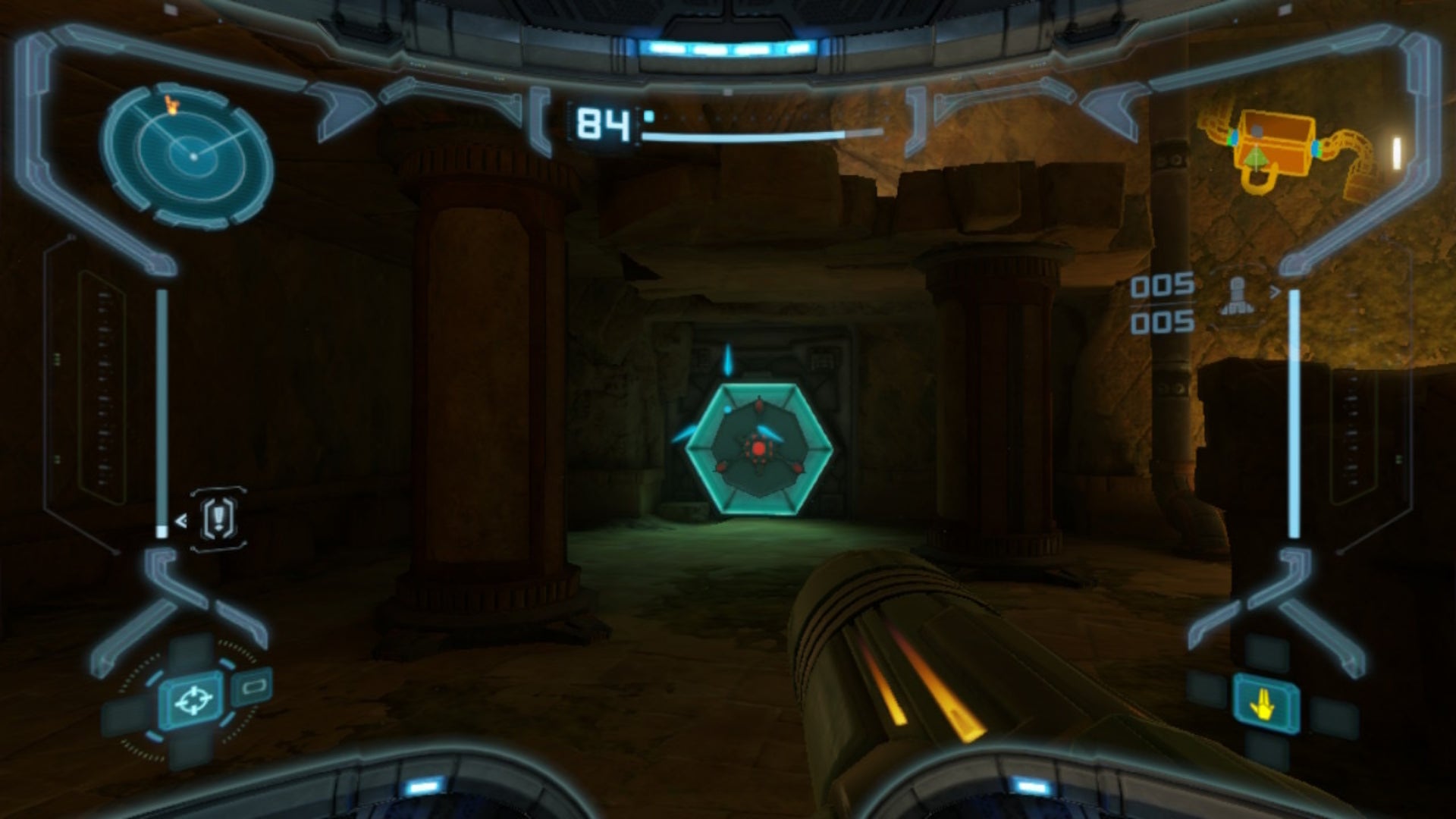 In here, you can grab the map for this area! Head back into the Ruined Gallery and scan the room. You'll notice one wall has a red target, and will then learn it's a Brinstone wall. You can use your Missile Launcher on the wall and break it. Afterwards you will also need to destroy the mushrooms on the platform in front of the wall to get across to it.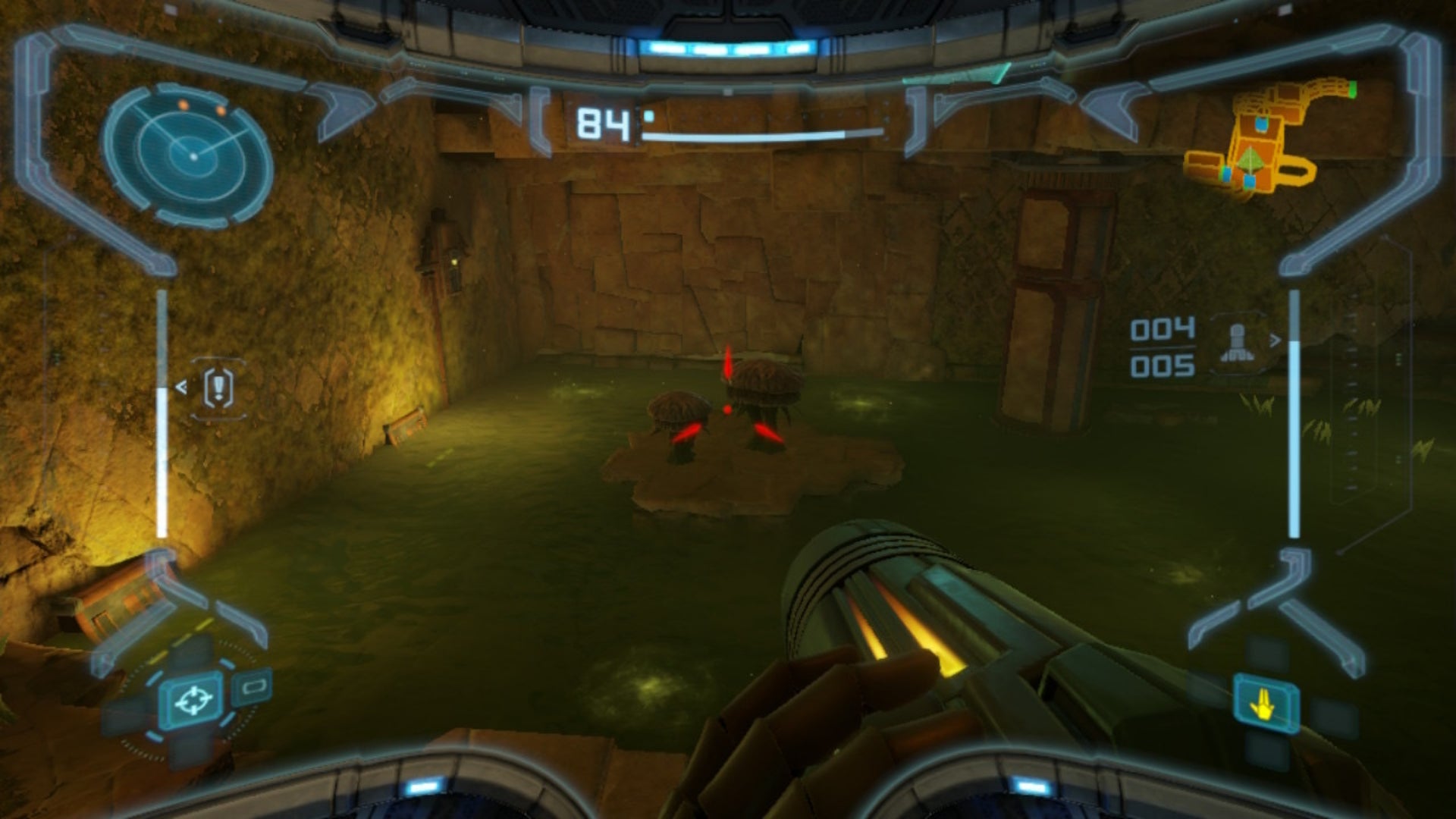 Platform over to the broken wall and retrieve an upgrade for your Missile Launcher! This is an extension and will now allow you to carry five missiles at once. Now, return to the Ruined Nursery and save your game again. That marks the end of Part 1 of exploring Chozo Ruins! Move onto Chozo Ruins Part 2 if you fancy cutting about as the Morph Ball again.