It looks like some Dragon Age Dreadwolf gameplay has leaked online
The gameplay appears to show off a playable alpha build of the game.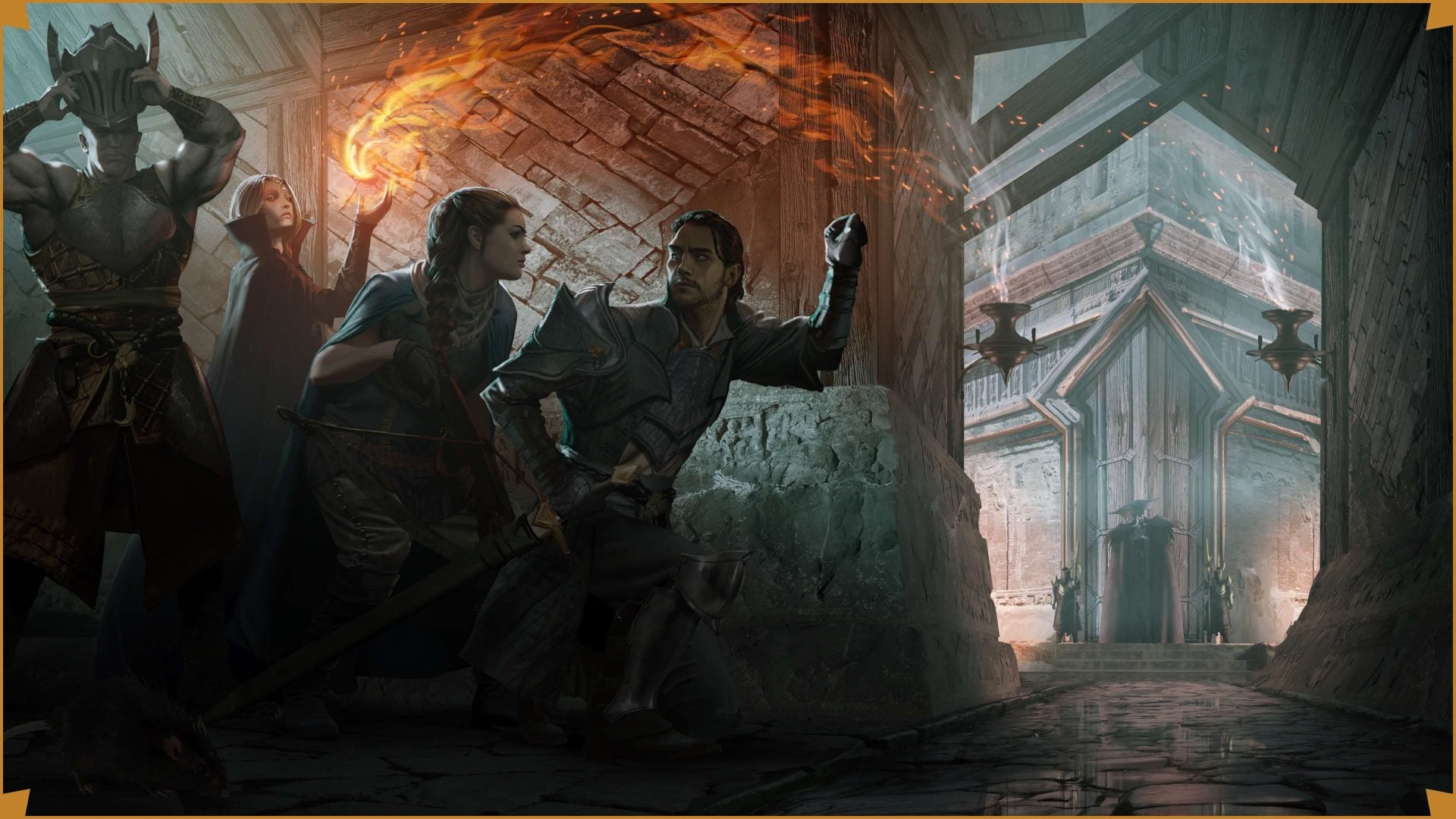 Some gameplay for the upcoming BioWare title Dragon Age Dreadwolf appears to have leaked online.
While the footage has now been removed, a Reddit user shared a small selection of clips to the Dragon Age subreddit which appeared to show off some Dragon Age Dreadwolf gameplay. The footage was shared to the Reddit user under anonymity by a supposed playtester who shared a small portion of a larger video. Some gifs were shared showing off the gameplay segment, which is apparently set in the Gray Warden fortress of Weisshaupt.
"The player character is an Elvish "Knight" Class (the character screen actually says they are a mid-level Grey Warden), they've got a sword and a shield," reads the Reddit post. "They also have two party members, another knight dude and a female dwarf rogue. I suspect both models are placeholders and they won't actually look like they do in the final game." You can read the rest of the post for more details on what the gameplay segment showed, though it does sound like the game still has a little ways to go.
More specific details were also provided in the post, with the Reddit user claiming that combat is in "real-time and similar to a hack and slash," with 2018's God of War apparently being used as a reference point. Unlike previous games, there was no form of party control shown off, so it's possible you won't be able to directly control party members in Dreadwolf. Animations and character models are apparently much better too, which isn't that much of a surprise, but the Reddit post did point but the quality of the hair in particular was pointed out.
So far we haven't seen any gameplay of Dreadwolf, only brief teasers here and there, so we're gonna have to wait a bit longer for anything official.