Apex Legends is finally giving everyone what they want: a Team Deathmatch mode
Though don't expect a new character this season.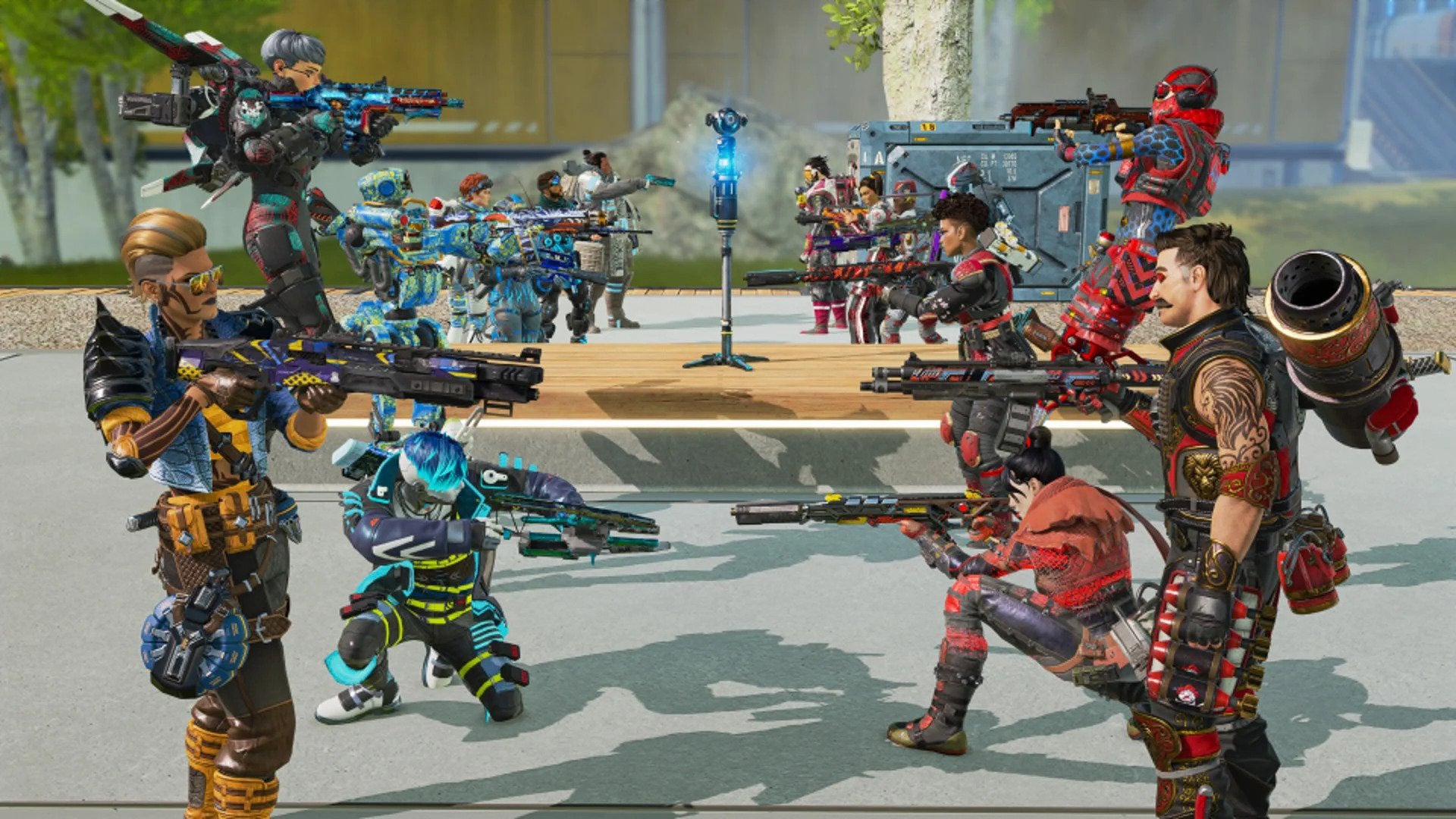 Apex Legends Season 16 is on the way, bringing along with it a highly requested game mode, but no new character.
For a long while now, fans have been asking for a Team Deathmatch mode, and if you're one such fan you'll be happy to hear that Apex Legends 16th season will be adding just that. It's quite the romantic affair, as the new mode will be dropping on February 14 (the perfect time to play some Apex with your special someone), alongside Revelry, the name of this newest season.
"We've been hearing the community ask for this one for a while," game mode designer Marty Wong said of Team Deathmatch (thanks, Kotaku). The mode won't be any different from any other version of the popular mode found in a plethora of shooters: it puts six players against each other, if you die you respawn fast, and whichever team hits 30 kills first wins the round. Take two rounds, and the match is yours. Simple!
This season does come with a couple of caveats, though. For one, Arenas is being taken out, as design director Evan Nikolich explained that the mode wasn't "hitting our goal of being a good place to practise the core combat loop of Apex." Wong explained that "Arenas was supposed to be our smaller slice of BR.
"What ended up being was, it was kind of a sweatier, more high-stakes mode. A lot of players would go into it feeling like they couldn't make mistakes or couldn't really experiment, they always had to play really hard." Wong noted the team hopes Team Deathmatch will be an opportunity for players to "die fast and feel comfortable making mistakes."
The other caveat is that there's no new character being introduced with the season, but a lot of big changes are coming for all characters. Firstly, there's the fact that each character will be placed into one of six classes: Assault, Recon, Controller, Skirmisher, and Support, with more details on these classes coming later this week. Each class will come with a combat perk too, and Wraith, Lifeline, and Seer are getting some more specific updates, which you can expect to hear more about soon.